HOME / iCAT 2010 / AWARDS
iCAT 2010 Awards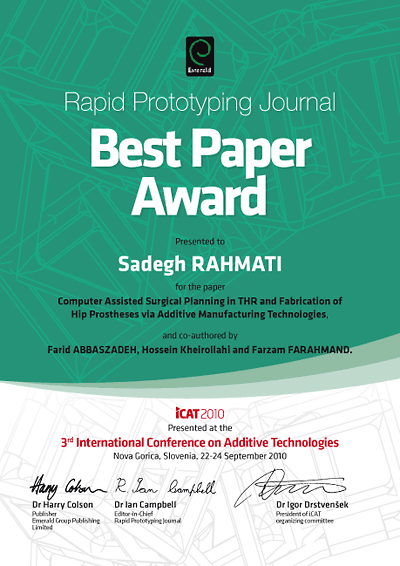 Rapid Prototyping Journal Best Paper Award was presented to Sadegh Rahmati for the paper "Computer Assisted Surgical Planning in THR and Fabrication of Hip Prostheses via Additive Manufacturing Technologies" and co-authored by Farid Abbaszadeh, Hossein Kheirollahi and Farzam Farahmand.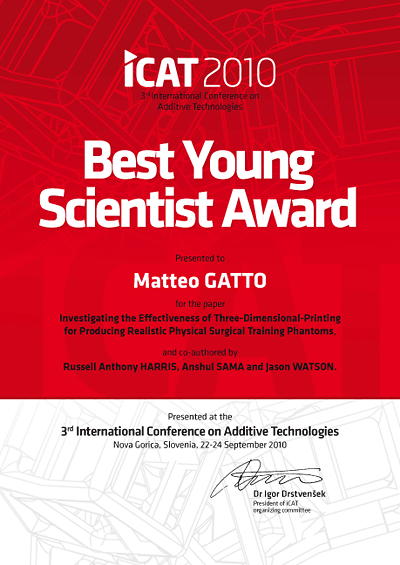 iCAT 2010 Best Young Scientist Award was presented to Matteo Gatto for the paper "Investigating the Effectiveness of Three-Dimensional-Printing for Producing Realistic Physical Surgical Training Phantoms" and co-authored by Russell Anthony Harris, Anshul Sama and Jason Watson.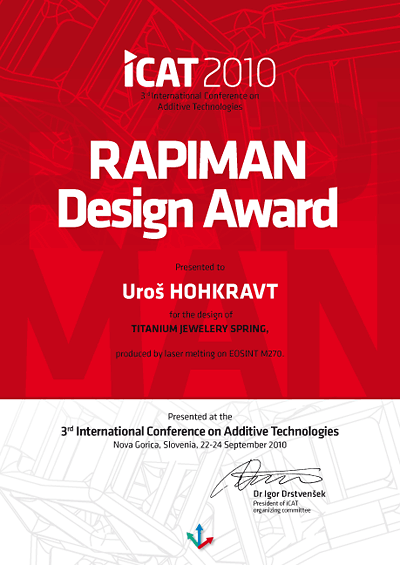 iCAT 2010 RAPIMAN Design Award was presented to Uroš Hohkravt for the design of titanium JEWELERY SPRING, produced by laser melting on EOSINT M270.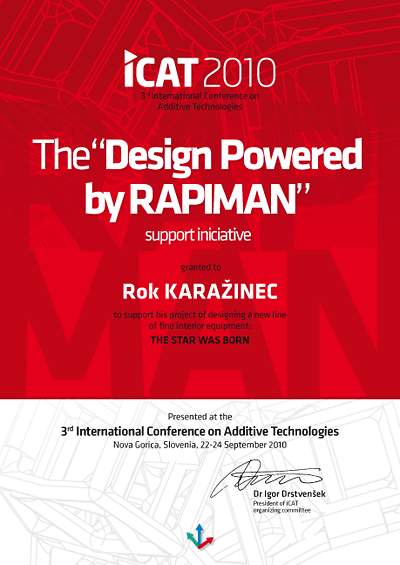 iCAT 2010 The "Design Powered by RAPIMAN" support iniciative was granted to Rok Karažinec to support his project of designing a new line of fine interior equipment: The Star Was Born.